Snowshoe for the Cure - Frequently Asked Questions
WHO IS A LIL STOMPER?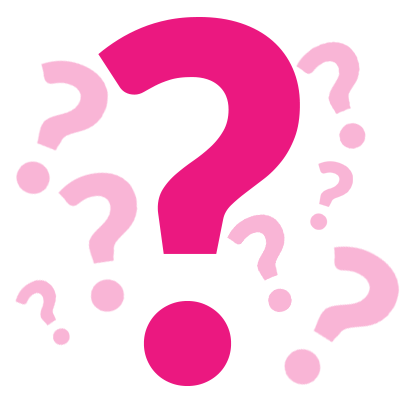 Kids ages 6-17 who are accompanied by a registered adult.
HOW DO I PICK UP MY EVENT PACKET?
Stop by the Komen Colorado office starting February 26, through March 1.
Komen Colorado
50 S Steele St., Ste. 100
Denver, CO 80206
303-744-2088
or

Visit us at the Pink Party Friday, March 2 - preferred chioce!
or
Event morning at the Day Lodge by the Nordic Center. Registration is open from 7:30am – 8:45am.
ARE PETS ALLOWED AT THE EVENT?
Although we love our furry friends, the Frisco Nordic Center is a Pet Free zone. Please leave them warm and cozy at home!
IS MY REGISTRATION FEE TAX-DEDUCTIBLE?
No, your registration fee is not considered tax-deductible. However, any amount that you choose to donate above the entry fee is tax-deductible.
HOW CAN I VOLUNTEER FOR THIS AWESOME EVENT?
We love our volunteers! We're always in need of course marshals, goody bag stuffers, help with set-up and teardown and more! Please send us a note at: snowshoe@komencolorado.org
HOW DO I FORM A TEAM?
To be considered an official team, we recommend 5 or more registered members by the morning of the event. You can form a team or join a team online. Check out our TEAMS page for more information!
WHERE CAN I PURCHASE AN EVENT SHIRT OR HONOR/MEMORIAL SNOWFLAKE IF I MISSED THEM DURING REGISTRATION?
Shirts and Snowflakes will be available at the Pink Party and on event morning per availability
*Please note – shirts are available for online purchase until through January 31.
Fundraising FAQs
AM I REQUIRED TO FUNDRAISE?
Participants are not required to fundraise, but we do encourage all participants to fundraise above the entry fee. Just Imagine the IMPACT! If every Snowshoe participant raises just $100 in addition to their registration fee, we would bring in an additional $150,000 for screening, treatment and education programs in Colorado!
WHERE CAN I SEND MY DONATIONS?
You can mail it to: Susan G. Komen Colorado 50 S. Steele Street, Suite 100, Denver, CO 80209. If you are donating to a specific individual or team, please include that information on your check. Or you can donate online.
IS THERE A DEADLINE FOR FUNDRAISING?
All offline donations (cash/checks) must be turned into the Komen Colorado office by 5:00pm on 2/25/18 to be eligible for prizes.
All online fundraising must be completed by 11:59pm on 2/28/18 to be eligible for prizes. Any donations collected after that will be considered general event donations.
These deadlines allow us time to accurately tally and award participant efforts.
FUNDRAISING PRIZES
Participants who rase $250 or more by the fundraising deadline will receive a prize! Visit us at the Merchandise Tent in the EXPO area on Saturday March 3 to claim your prize.
The Top 3 individual fundraisers will be announced at the ceremony on March 3 and will take home bragging rights and a great prize package!
Demo Snowshoe FAQs
WILL YOU RUN OUT OF DEMO SNOWSHOES?
We recommend bringing your own snowshoe to the event. If you are not able to bring your own and are concerned about the demos running out, arrive at the Demo Tent early or rent or borrow some from a friend! You'll need your bib number to borrow a pair of demo snowshoes, so make sure that you've checked-in first!
WHEN I REGISTERED, I WAS ASKED IF I'D BE BRINGING SNOWSHOES TO THE EVENT. I SAID NO - DOES THAT MEAN I HAVE A PAIR RESERVED FOR ME?
No. That registration question helps us gauge how many snowshoes we will likely need for the event. All demo snowshoes are first come, first served basis.
ARE SNOWSHOES REQUIRED?
The trails at the Frisco Nordic Center are designed for skiing or snowshoeing so snowshoes are required during Snowshoe for a Cure. Also, snowshoeing burns a lot more calories than just plain old walking, giving you every justification to burn off that pancake breakfast, eat chocolate or feast on your favorite hunk of cheese post event - win win!
Event Day FAQs
WHAT KIND OF TERRAIN SHOULD I EXPECT ON THE COURSE?
We do our best to design the course relatively mellow to be appropriate for beginners. The awesome folks at the Frisco Nordic Center do a great job grooming the trails for us ahead of time. If you see any, make sure to give them a high five!
WILL I GET LOST?
The course is marked with flags and there will be volunteers positioned at key split-off points to help ensure everyone finds their way.
WHY ARE WE NOT PROVIDED A COURSE MAP?
In most cases, we don't know what snow and weather conditions will be like until just before the event. We aren't able to set the course until 1-2 days before the event, making it too tight of a timeframe to put together a specific course outline. We strive to mark the course with plenty of flags and post volunteers at key turn-off points!
I'M INTERESTED IN SPONSORING THE EVENT OR GIVING AWAY SOME PRIZES TO HELP GAIN EXPOSURE FOR MY BUSINESS…WHAT DOES THIS INVOLVE?
We'd love to have you be a part of the event and are always looking for more partners! Please reach out to the Development Team at Komen Colorado at 303-744-2088 or snowshoe@komencolorado.org.